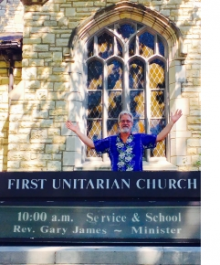 In one hymn we sing that ours is a church, that reveres the past, but trusts the dawning future more. The earliest parts of our building were built in 1917, the education wing was built in the 1960s and our light-filled chapel was completed in 2000. To walk through this building is to travel through time seeking the holy. Yet always our orientation is toward a bright and hopeful future.
Our main worship room echoes with the traditions of 18th century Protestantism, however, the space is warm, inviting and open to the present. We have preserved the dark-wood pews, tall ceilings, organ, and stained-glass windows. Yet our organist will play music from the 21st century as well as earlier times. Our services are shaped by the Christian tradition, with hymns, readings, prayers, and usually a sermon. But we are not limited by the past or any one religion. In one service you may hear a reading from Buddhist scriptures, a children's story inspired by Native American traditions, and teaching from the Jewish and Christian scriptures. Afterward we share coffee and conversation in our fellowship hall and that is as much a part of our worship as the more formal service.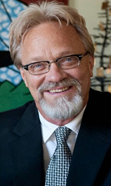 The word worship means to give shape to what is of ultimate worth. Above all we affirm everything that what is holy and good, just and equitable and compassionate, and whatever brings peace and love and compassion into human living. We know that the exact answers to life's enduring questions, as well as the names of God, Truth, Allah, Love or Dharma, change from place to place and people to people. What binds us together is a commitment to live by transforming truth and power however we find it.
Here we value science and reason as much as revelation and mystery. We are as much grounded in the harsh realities of the day as in images of transcendence and wonder. In this community we celebrate life as much as the source of life. You can come as you are, formal or relaxed, traditional or contemporary, and be welcome. I hope you will join us on Sunday for joyful worship that will inspire you to live life well in reverence for the past, and trust for goodness, justice and beauty in the dawning future.
Peace,
Rev. Gary James