The Adult Education program strives to provide opportunities for members and friends to deepen their connection with other members; explore Unitarian Universalism theology, history, spirituality, and values; to understand our connection to other faith traditions and the expression of religious and ethical values through the arts; develop leadership skills; and discover our connection and responsibility to the world around us.  
Class offerings vary throughout the year. Watch for details and registration.
Toward Justice (Anti-Racism) Group
sponsors book discussions that look at racism, the African-American experience and white privilege. In a thoughful and reflective manner these important topics are explored. You do not need to be a member of Toward Justice to participate (all are welcome). Book selections are chosen by the committee.
Please click here for the current selections.
Buddhism Book Discussion Group. Second Tuesday of the month (6:30 - 8:00pm) Want to learn more about Buddhism? Have you read about Buddhism and would love to discuss the concepts with others? We are partnering with The Pragmatic Buddhist group (that meets on Thursday evenings) to start a Buddhsm book discussion group. Check the newsletter or the link below to find the current title. In addition, Left Bank Books has created a website for the discussion group, with a link to purchase the book. They'll also stock the book, so folks can head to the bookstore to buy it, if they'd like: www.left-bank.com/buddhist-book-club. Sign-up in Fellowship Hall to receive more information about this group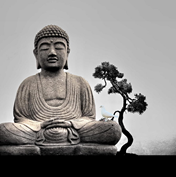 For more information click here.