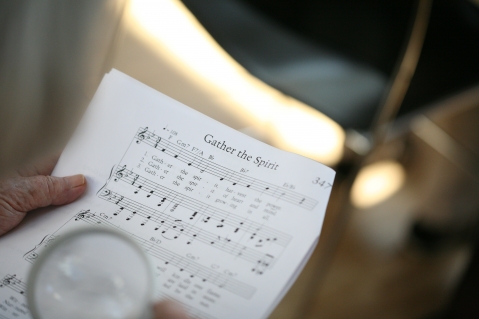 Music at First Church
The joy of making music is an essential part of our worship and wider church life. At First Church, you'll experience music from many traditions and many time period, including classical, gospel, folk, jazz, world music, and even music composed by our own members and other Unitarian-Universalist composers.
Best of all, the music program at First Church invites you to participate fully in the musical life of this community. Whether you're a music lover or a musician yourself, First Church is a place where you can explore your musical interests and even discover new ones!

Music for Worship
Services at First Church create a spiritual and communal experience, with theme, texts and music that offer participants something of meaning to take with them throughout their busy week.
For more information about any of our music activities, or to find out how you can participate, please contact (email hidden; JavaScript is required)