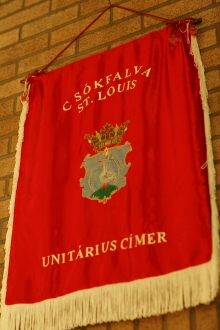 Maintains the congregation's rewarding partnership with our partner Unitarian congregation in Transylvania, the birthplace of Unitarianism in Europe, promotes personal connections and exchange visits, and provides financial support for our partner church's projects and student scholarships for partner congregation members.
Contact: (email hidden; JavaScript is required)
Amy Genova pilgrimage to our partner church in Csolkfava, Transylvania July 14-23. You will find it at http://agenova.wordpress.com
For more information about upcoming group plans for travel to our partner church in Csokfalva, Romania (Transylvania), please contact Rev. Thomas Perchlik and members of the Partner Church Commitee.
St. Louis UU Pilgrimage to Transylvania w/Budapest extension pg 1 ;
St. Louis UU Pilgrimage to Transylvania w/Budapest extension pg 2
Transylvania Travel Guide produced by the UU Partner Church Council