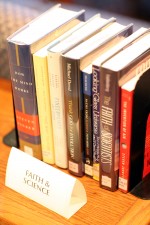 The John Learned Library seeks to support the spiritual quest and religious education of each member of First Unitarian Church by providing materials on Unitarian Universalism specifically, religious matters generally, and appropriate related areas.
It is located on the lower level of the church, through the short hallway to the left of the doorway into Fellowship Hall.
The Library is open on Sundays from 10:00 a.m. to 12:00 p.m. A limited selection of books is also available on the book cart in Fellowship Hall.
We invite you to come into the library to browse the collection, to search the catalog on the Library's computer, to check out books that hold a special interest for you, or simply to sit and enjoy the peace and quiet of your church library.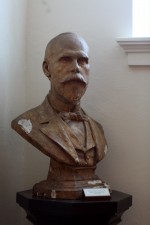 Perhaps you're interested in reading the classics of Unitarian Universalist history and commentary. Maybe there's a specific author whose works you always enjoy.
You might want to learn about the many religions of the world, or the many religions represented in your own country.
Inspiration may come from reading authors with whom you wholeheartedly agree, who are able to articulate what it is you're feeling spiritually. Or it may come from reading authors with whom you absolutely disagree, but whose writing helps you to refine your own thinking and beliefs.
The Library Catalog
The collection, comprising more than 1300 volumes, is catalogued according to the Dewey Decimal system.
The computerized catalog is available for searching, either on the computer itself or in the binder of printouts that are organized by call number, title, author, and subject area. You can also search the catalog from your computer at home by accessing the John Learned Library Online Catalog.
Checkout Policy
Members and friends of First Unitarian Church may check out books for a 4-week period.
We ask those who regularly attend First Church but who are not listed in the current church directory to provide us with full contact information by filling out a blue Registration Form at the Circulation center in the library.
Books may be renewed for a 4-week period. Yellow Renew Book Request forms are available at the Circulation center in the library.
Visitors may use the materials in the library, but they may not check out books.
Checkout procedures are displayed in the library; in addition, a Library Committee member is available to assist you on Sunday mornings.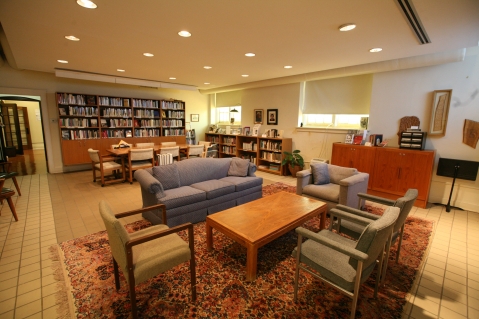 ---
Please contact (email hidden; JavaScript is required)
with any questions and comments about the John Learned Library collection, policies, and procedures.