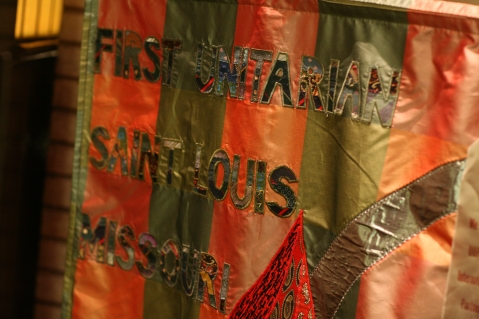 Each year in the Canvass Campaign, we ask members to give careful thought to the tradition this church represents, the role it plays in our lives, and the opportunities we enjoy for spiritual growth. In the spirit of good stewardship, we are all asked to make a responsible annual pledge to keep our church open and thriving. Pledges from members and friends are by far the most significant source of operating funds for First Church.
Members make their annual pledge according to their means, generally as a percentage of income. Pledges can be remitted monthly, quarterly, or annually. Our annual Canvass is straightforward: members -- through church leadership -- set yearly church goals, identify the programs and resources needed to meet those goals, and then ask fellow members to do their share, as generously as they can.
Financial responsibility is vital to realize our liberal religious values of freedom, inclusiveness, reason, and tolerance. Inspired Unitarian Universalism can transform lives; and through our church, we can truly make a difference in this world.
To help visualize all that our pledges support, the Canvass team has developed a Program Budget based on the 2016 fiscal year and is available at the link below. We hope you find this resource helpful when reflecting and deciding what you will pledge for the 2017 fiscal year.