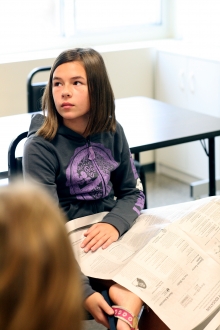 Building Bridges is a world religions program to deepen youth's understanding of the dynamic, fascinating, and varied world in which they live. It seeks to broaden their knowledge of humanity and embolden their spiritual search.
The program is organized roughly chronologically, capturing the strong parallel between societal change and religious evolution over human history. The Religions Time Line helps illustrate the emergence of religions in clusters at different points in history. However, this is not a history course. It is a series of workshops that attempts to lovingly and reverently examine some of the closest kept treasures of the human heart. This exploration nurtures participants' positive outlook toward other faiths and the people who follow them. (Text from the UUA website).
In addition to the classroom experience, this group will take several field trips to other religious and cultural institutions.