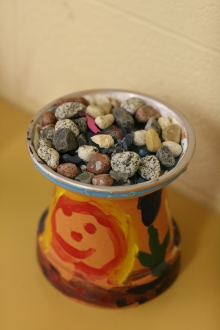 The Chalice Lighters is a program within the Unitarian Universalist Association (UUA) to assist UUA congregations. The Chalice Lighters was founded in the 1980's to harness the energy and resources of UUs across the country to support our denomination's growth.
You should consider becoming a member of the Chalice Lighters If
you have found something special in your UUA faith that you want to share with others,
you choose to live your life as a participant rather than as a spectator,
you believe that increasing UU members means increasing UU visibility and helping to strengthen other UU congregations, and
you understand the benefit of joining with others to make giving a little matter a lot.
First Church Chalice Lighters commit to support quarterly projects ("calls") with individual contributions of  $20 or more. These projects are selected by a committee of UUA members and fund specific growth-oriented projects at UUA congregations in the Central Midwest District of the UUA (Missouri, Illinois, Indiana, Michigan, and Wisconsin). Since inception, the Central Midwest District Chalice Lighters have supported over 30 congregations and issued grants totaling over $200,000.
Example of these projects are
adding professional staff, 
building new or enhanced space, and 
initiating outreach or public relation programs.
Contact: (email hidden; JavaScript is required)