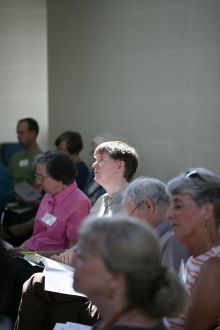 As part of the church's covenant to be a caring community and to lend support to one another, Care and Concern volunteers provide help to those of our congregation who are elderly, disabled, ill, or experiencing a life crisis, and who need hands-on support from fellow members.
Services may include transportation, phone calls, home and hospital visits, shopping, meals, caregiver respite or assistance with memorial services.
Members wanting assistance from the Care and Concern Committee may contact the minister or church office. The church staff will contact the Committee Chair, who will match available volunteers with the request.
Volunteers from the congregation who are interested in giving a bit of their time to this effort need to fill out a volunteer form indicating which activities they are available to offer.
Please contact the Care and Concern Committee chair through (email hidden; JavaScript is required)
for further information.