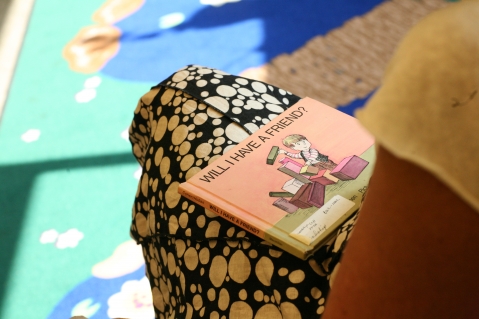 Dedicated volunteers are essential for the success of our Religious Education program. There are many different ways in which to be involved and every family is asked to participate in some manner. Volunteering is one of the best ways to get to know the other families in the congregation.
Below are some of the volunteer options we have each year. Please consider how you want to be involved and thanks for your support!
(Please note: background checks are required for all people who volunteer with children and youth.)
Religious Education Teacher
Volunteer teachers lead the Sunday Religious Education Classes. A team of two teachers commit to teaching one semester (some people teach all year if they so desire). A semester is usually about 15 weeks. Curriculums are provided. All supplies for all classes are prepared and supplied by staff prior to each Sunday's class. Teaching is a wonderful way to increase your own knowledge of and connection to Unitarian Universalism and is one of the greatest gifts you can give to the congregation.
Mentors
Every year our eighth graders participate in the Coming of Age class. A main component of the class is reflecting on their personal values and understandings of the world, and then writing an Affirmation Statement to express their thoughts to the congregation. Each youth participant has a mentor with whom they meet for monthly discussions on the theology of Unitarian Universalism. Mentors help their mentees organize their thoughts, articulate their beliefs and write the Affirmation Statement. Readings for the mentoring sessions are provided. Mentors find this program to be very rewarding and greatly enjoy their interaction with the young people.
Special Event Helpers
Throughout the year there are a variety of special events that need extra help. These include activities such as: Halloween Party, Christmas Pageant Supervisors, Family Activity Coordinators and Chaperones for Middle and Senior High Youth events. Periodic calls are sent out for volunteers for these type of events. These are fun and interactive ways of getting to know the children and youth.
Religious Education Committee
The Religious Education Committee is composed of two groups. One group "Family Activities " looks for ways to engage children in church activities and plans the events sponsored by committee.   
The other group "Policy & Education" reviews the mission and policies of the religious education program and makes suggestions regarding the educational content. If you are interested in participating on this committee please contact the Religious Educator.