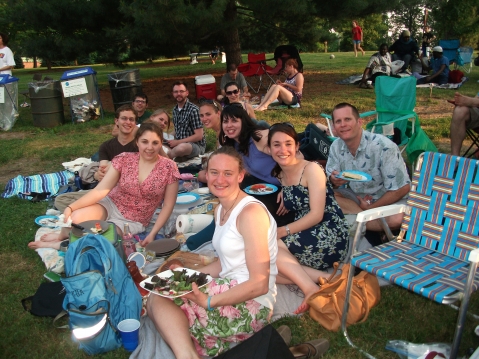 Hello! The Young Adults of First Unitarian are so glad you've found us. So, who are we? We're in our 20s and 30s, single and coupled, with and without children, looking for ways to connect with each other, reflect on life's questions, be of service, and have fun. Sound like you? We'd love to meet you.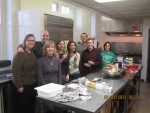 We have two Covenant Groups, each of which meets monthly to share and listen deeply to one another about the topic for that month. Some of us sit together in church, and we often gather after service on the landing or at a table in Fellowship Hall, please come up and say hello. 
Our service projects so far include baking pumpkin bread for shut-in and convalescing congregants, cooking for a warming shelter, raking leaves at church, leading the vesper service at Wonderful Wednesdays, and veggie gardening with the Green Sanctuary committee. We even helped a fellow member move!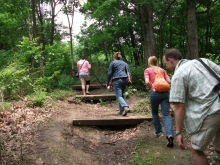 There are usually a couple opportunities a month to get to know other young adults better in a fun context,  we've gone to the City Museum, Laumeier Sculpture Park, Missouri Botanical Garden, lunch after church, Shakespeare in the Park, hiking in Castlewood Park, camping, eagle watching, and berry picking of all kinds. Members have hosted Easter dinner, BBQs, and a pool party. 
We have an email list through Google Groups called Young Adults of First Unitarian Church of St. Louis, to be added to the list, use the apply for group membership link and let us know how you found us. Or, contact the church office to get connected with us. We also have a Facebook page called First UU STL Young Adult Group. We look forward to connecting with you!