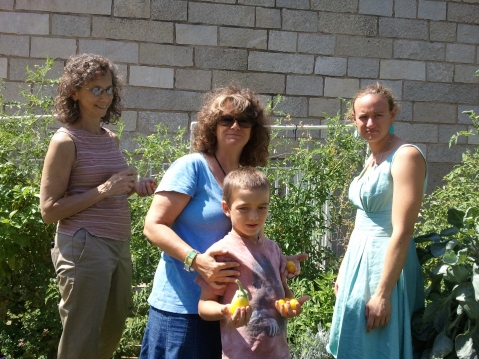 Green Sanctuary is no longer a separate committee, but has been folded into Facilities. Our ongoing projects include:

Greenleaf Garden on Holy Ground
This on-site vegetable garden yields hundreds of pounds/year of organic produce for the Trinity Episcopal food pantry, part of the Holy Ground Collaborative. The RE classes also tend some of the beds, and RE director Lynn Hunt incorporates them into the curriculum.
 
Composting
We have 4 bins in the back, and are working on educating the congregations and utilizing them more effectively.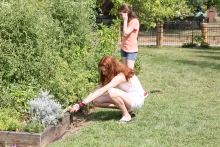 Promoting energy efficiency and sustainability at the church
We recently restored the windows in the 1917 building to reduce air infiltration. We also have a board policy that takes environmental impact into consideration when making purchasing decisions. We have converted much of our landscaping to native plants. We also have purchased reusable melamine plates for our annual BBQ, and try to use local sourcing and minimize use of paper products in our social events.
Alternative transportation day
We promote and celebrate using alternative transportation to church on the Sunday near Earth Day, and hope to encourage it throughout the year.
ERDE – Earth Reverence Dedicants Extraordinaire
ERDE is a group dedicated to honoring the earth and its cycles through worship and fellowship.  Please see separate committee page for more information.
The Unfish Fry
An annual vegetarian dinner during lent, which attracts several hundred people from the community.
If you are interested in Green Sanctuary activities, please contact the link below. We would love to have you join us!
Contact Green Sanctuary's Chair at (email hidden; JavaScript is required)
with questions or concerns.