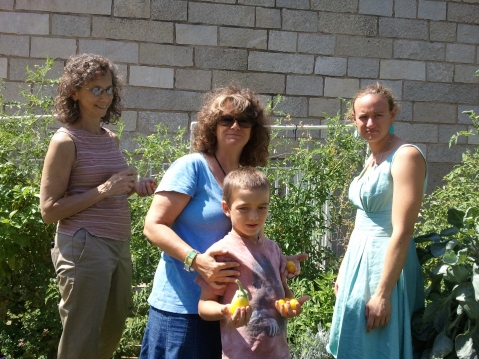 First Unitarian Church of St. Louis is a UUA-certified Green Sanctuary. The Green Sanctuary Committee promotes enviornmental awareness and advocacy in the areas of
Worship and spiritual practice
Education
Environmental justice
Sustainable living
Green Sanctuary welcomes newcomers! We meet monthly on the fouth Sunday of the month, at 12:15 pm (see church calendar for details)
Some of our current projects include:
Greenleaf Garden, which produces vegetables for Trinity Episcopal Food Pantry. In 2014 we look forward to welcoming participation of community members in the garden.
Volunteering with EnergyCare winterization project annually
Pomoting energy efficiency at church. We are currently in the process of restoring windows in the 1917 building to reduce air infiltration, and planning a rain garden to divert water from the storm sewer.
Sponsoring annual Alternative Transporation Day in coordination with Earth Day incorporating the Greenleaf Garden into the children's Sunday school curriculum, working with RE to make the annual BBA an envionmentally friendly event, an environmental film series for adults, and Northwest Earth Institute courses.
Supporting ERDE earth based programs, with solstice, equinox and cross quarter holiday celebrations.
Supporting the UnFish Fry, a vegetarian dinner open to the public during lent.
Beginning to discuss socially conscious investing by the church
We welcome new members and new ideas! Join us the 4th Sunday of the month, or
Contact Green Sanctuary's Chair at (email hidden; JavaScript is required)
with questions or concerns.